People counter cameras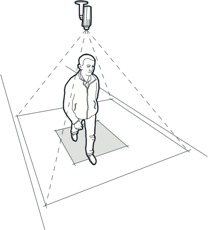 Our client was a retail chain shop in Cyprus. They had shops all over Cyprus and needed a way to count how many people are entering the shop daily.
We installed cameras on the entrance of each shop and using the VPN connection with the head office we installed a central monitoring station that records people counter for all shops.
The management team and especially the marketing department were very impressed as from there on they could actually count in numbers the marketing effect of certain campaigns.