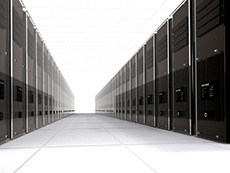 AceNetworks offers a wide range of integrated hosted services. Moving your IT infrastructure to a hosted environment, commonly known as 'The Cloud', means you retain control of your systems whilst outsourcing the storage, maintenance and security burdens associated with in-house deployments. A cloud solution can offer better resource efficiency, business flexibility and continuity, with reduced cost.
Based on your specific requirements, Acenetworks can offer you the solution that better suits your needs. From Hosted email services, to Cloud backup and even a hosted PBX system.
Examples of our Cloud based services are:
– Hosted server – Anything from a mail server, database server or even a web server can be moved to the cloud. Maintenance and operation is no longer a problem. Take advantage of Microsoft's leading collaboration platform with no complex procedures to worry about.
– Hosted Desktop – Your desktop whenever and wherever you need. Utilizing the latest Citrix technologies, we provide mobility to any needed operating system.
– Cloud Backups – Online, off-site backup services. Based on the best cloud based backup platforms, to ensure that any physical disaster will not affect you.
– Hosted PBX –  Your Telephone System in The Cloud. Utilizing the latest VoIP technologies, reduce your operation and running costs with hosted services for your Telephone System. With all the advantages of a traditional PBX but with less cost.
Call us today at +357 22516181 or Email us at support@acenetworks.eu
Providing the service that others only promise!