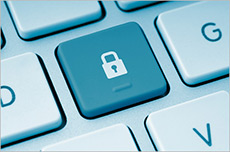 IT and network security has never been as important as it is today.
Many network security threats today are spread over the Internet. The most common include:
•   Viruses, worms, and Trojan horses
•   Spyware and adware
•   Zero-day attacks, also called zero-hour attacks
•   Hacker attacks
•   Denial of service attacks
•   Data interception and theft
•   Identity theft
Businesses are also under pressure to demonstrate 'due diligence' in the process of securing and protecting data, not only in demonstrating competent working practices, but to preserve business integrity and install confidence in clients & potential clients alike.
The technical team of AceNetworks has more than 10 years of experience in helping our clients protect their networks and data from both external and internal security threats. Our approach of analyzing and assessing any vulnerability on your network, ensures that the correct measures will be taken, for existing an future threats.
If you would like to consider the options for your business, contact us to discuss your requirements. Our team is always at your disposal.
Call us today at +357 22516181 or Email us at support@acenetworks.eu
Providing the service that others only promise!