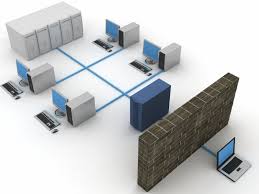 Every company needs the correct technology infrastructure to cover the everyday challenges of their operations. The correct planning and selection of the equipment and infrastructure needed for every company is crucial.
Here at Acenetworks we provide solutions for every company's IT infrastructure. From the small office to the corporate environments, we can plan and implement the best solution to cover the everyday needs and ensure future expandability.
From a simple network storage device to a full failover cluster setup, from a small office to multiple remote locations, we take care of every step of the way. Working side by side with our partners and with some of the biggest hardware and software vendors from all over the world, Acenetworks offers services for the complete IT infrastructure of your company.
If you are starting a new office and you need to be sure for the equipment that will cover your needs, from a simple workstation computer up to the data protection platform of your server, Acenetworks can guide you, provide and install your complete IT infrastructure.
If you would like to consider the options for your business, contact us to discuss your requirements for any request on your IT infrastructure.
Call us today at +357 22516181 or Email us at support@acenetworks.eu
Providing the service that others only promise!